Guest fees are to be paid as soon as possible after berthing/docking.
Payment is done on www.tallyweb.dk/norra-hamnen
If needed, you can log on to free wi-fi net "Helsingborg".
After payment you will receive a text message and/or email with your access code for all the service facilities paid for in connection with your stay.
The access code is sent to the given mobile phone number and/or email address, that you registrered in connection with your payment.
Remember to fill in all the details on the website, including the country code for your mobile phone number.
The access code is valid until noon (12:00) upon departure day.
In connection to the service building there is a laundry room with a washer and a dryer. Payment for laundry is also done on www.tallyweb.dk/norra-hamnen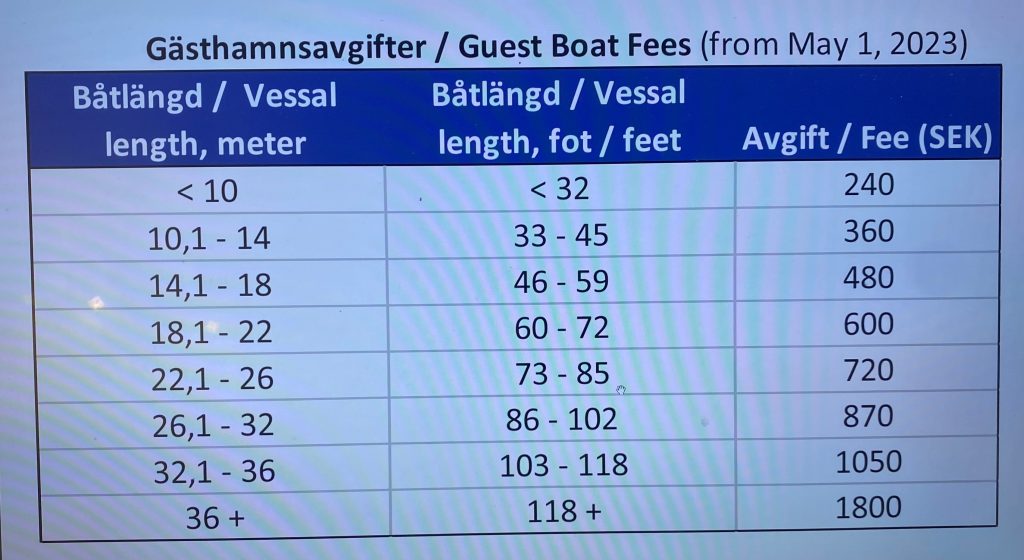 Berting/docking less than 3 hours = 150 SEK regardless of length.